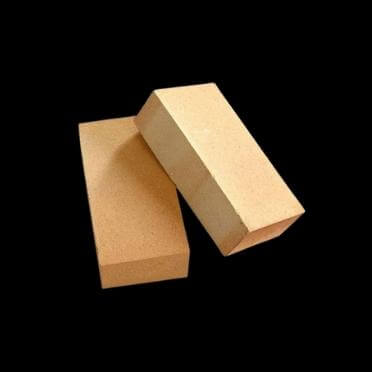 Globe Acid Resistant Brick complies with ASTM C-279 TYPE III, ASTM C410 TYPE H, L, & INDIAN STANDARD 4860-1982 CLASS I for use where lower absorption and high acid resistance are required. Having good mechanical strength & can use for all types pf chemical attack.
Acid Resistance Tiles are manufactured in different thickness and are used as per the requirement. The shape and size of brick other than standard shall be agreed between purchaser and the manufacturer.
Features
Excellent resistant against wide range of chemicals except hydrofluoric acid. The Bricks are having high abrasion resistance, low wearing properties, and good chemical resistance against all range of chemicals.

Area Of Application
Chemical Analysis (Average) Acid and Alkali Storage Tank Farms.
Demineralization plants and Water treatment plants.
Chimney inside lining, FGD linings.
Towers and Columns.
Process Vessels and Tanks.
Sewerage Treatment Plants and Lines, Effluent Treatment Plants.
Industrial Flooring on Shop Floor.
Chimney and Flue Gas Linings not recommended for HF acid or other fluoride solutions.
Hoppers and Chutes Heavy thermal shock.
Typical Physical Properties of Globe Acid and Chemical Resistant Brick.
Hoppers and Chutes Heavy thermal shock.
Composition :- SiO2 66 to 69%, Al203 – 24%, TiO2 1.1, 1.1 to 1.2%,2.5 to 2.8.
Specifications
Specifications
Unit
Requirement
Results
Test Methods
Size : As per standard & thickness 10 To 100 mm Tol. (±) 1mm .
Density
gms/cc
≥ 2.15
>2.15
ASTM C20/DIN EN 993-1
Warpage

μ



2.5
2.5
ASTM C20/DIN EN 993-1
Water Absorption
%
2
≤ 5
ASTM C20/DIN EN 993-1
Porosity
%
8
≤ 13
ASTM C20/DIN EN 993-1
Cold Crushing Strength

μpa

≥75
≥75
ASTM C 1.33 /DIN EN 993-5
Flexural Strength

μpa

≥20
≥10
DIN 51 102-2 / EN 993-16
Acid Resistance
Loss of Wt. in %
<1.5
<1.5
DIN 51 102-2/EN 993-16

Excellent Performance

against H2SO4, Minor alkalies

Excellent Performance
Chemical Composition
| Specifications | Chemical Composition |
| --- | --- |
| SiO2 | 65 to 70% + |
| Al2O3 | 22 to 24% + |
| Fe2O3 | 1 to 2%+ |
| Alkalies Around | 3 to 4% |